Ogłoszenie numer: 7681938, from 2022-10-26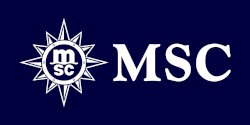 "World of Seamen Group" LLC has been operating on the maritime personnel recruitment market since 2011.
Our agency is the official agent of MSC Mediterranean Shipping Company S.A., Geneva and the MS Security & Personnel Ltd.
Our company is fully licensed and accredited by the Ministry of Social Policy and Labor as well as by the Bureau Veritas.
All our personnel are high- qualified, well trained and meet the requirements and standards of maritime employment.
Guest Service Agent
Location: Częstochowa
we are looking for Guest Service Agent/Receptionist on MSC Cruises
MAIN FUNCTION - To operate the Front Office and Information facility.
Fluent in English, and knowledgeable in 2 additional languages between: German, Italian Spanish,Portuguese and French

Proven experience as an information receptionist on a multinational cruise ship, hotel or tourist complex.
High School graduate
Proven ability to operate this focal-point area with tact and diplomacy.
Demonstrated problem-solving skills.
Progressed experience in cash handling.
Proven ability with Guest Relations: able to communicate with all levels and ages of Guests.
Proven ability in the use of computers in a Windows-based environment (word, excel).
- MSC Cruises pays for flight tickets to the vessel as well as food and accommodation.
- All services are provided free of charge, in accordance with the requirements of MLC .
- There is also a comprehensive social security and insurance program for the crew.
- Contract duration - 7 months
Record all Guests complaints in the complaint register, following-up all complaints according to procedures.

Understand and perform cash and credit card transactions and be responsible of a cash float.

Provide information and general assistance to Guests, giving specific attention to the elderly, the very young, single, disabled and any ethnic minorities

Be prepared with answers for the most common questions relating to payment for services, directions, excursion bookings, dining reservations, times of activities etc.

Offer information to Guests on general disembarking matters, including tipping, immigration, customs, transport, account payment, luggage labels etc

Answer all Guests telephone inquiries and requests quickly and professionally.

Assist with the check-in of Guests either ashore or on board.

Welcome Guests on board, offering a quick and effective assistance and information service.

Attend to Guests problems relating to lost baggage, safekeeping, requests for room changes etc.

Translate announcements or notices into the required languages of Guests.

Record the following on the appropriate standard forms, which are held at the Guest Service:
- Lost and Found property
- Guests Claims
- Damage Form
- Accidents on board
- Requests for Cabin Changes
- Break of Voyage